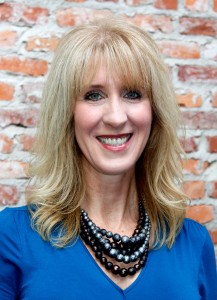 When life becomes bigger or more painful than a conversation with a friend or pastor can bear, you need a caring professional who can both listen and give direction. With over a decade of experience, I can help.
I knew I had found my calling the first time I sat with a client years ago. It is a privilege to help people find hope and healing through the redemptive relationship a safe counseling experience can be. From depression to dissociation, I am committed to helping people see the Gospel in their lives and learn a greater dependence on God as they are freed up to love and be loved by God and others. In addition to seeing clients in Winter Park, I enjoy supervising new counselors and counseling internationally, so traveling is one of my favorite things in life. I also enjoy hiking, cooking, gardening, and writing.
Philosophy and Approach
My model of counseling reflects my life: dependence on God and living under the grace and truth of the Gospel are foundational for me. I believe good therapy integrates psychology and theology under the authority of Scripture, and that the Holy Spirit is the One who works in people's lives. We are relational beings, and when our core relationships are off (whether with God, others, or ourselves), we miss out on living as we are designed to live. My approach to counseling is relational because I believe that we are wounded in relationship and healed in relationship. I have been greatly influenced by Larry Crabb, Dan Allender, Henri Nouwen, David Benner, and Dallas Willard.
Areas of Specialization
My specialties are in trauma recovery, depression, anxiety, sexual abuse recovery, Dissociative Identity Disorder, gender identity issues (masculinity and femininity). I also deeply enjoy working with couples and seeing their marriages strengthen.
State Licensure
Licensed Mental Health Counselor, MH7737
Licensed Marriage and Family Therapist, MT2354
Approved Supervisor LMHC
Education and Training
I received a dual Master's degree in Counseling and in Biblical Studies from Reformed Theological Seminary in Orlando, Florida. My undergraduate degree is a B.A. in Political Science from Baylor University in Waco, Texas.
Professional Memberships
New Life Ministries Counselor Network
Camaraderie Foundation Counselor
Contact by Phone
Local: 407-539-0047, Ext. 903
Toll-Free: 888-861-5043, Ext. 903
Contact by Email