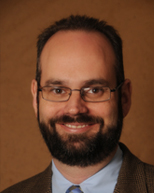 "How can I care for you?"
With over 15 years of professional counseling experience, I am ready to help you work through the challenges you face in your life, your work, and/or your relationships. Please give me a call so we can discuss your situation.
I am a Licensed Professional Counselor in the State of Oregon and the co-founder of Grace Clinic Christian Counseling. After graduating from Reformed Theological Seminary (Orlando) with Master's degrees in Counseling and Divinity, I served for several years on a church staff as a pastor and a counselor. I am married and a father of three. In my free time I enjoy home improvement projects, playing with my family, and traveling.
Philosophy and Approach
As a professional counselor, I help guide individuals, couples, and families to relational wholeness. I seek to create an environment where people can be themselves, knowing that the therapeutic relationship is built on trust, hope, and care. Using an eclectic approach that integrates theology and psychology, I invite clients to look at both how they have been hurt and what they have done with their pain. At core, I view counseling as a healing relationship that helps people grow in their capacity to love God, to love themselves, and to love others. After all, most lasting wounds come through relationships. I believe lasting healing does as well.
Areas of Specialization
My specialties include working with masculinity and gender issues, trauma, abuse recovery, restoring broken relationships, addiction, and couples in crisis.
State Licensure
Licensed Professional Counselor, C2228 (Oregon)
Licensed Mental Health Counselor, MH7743 (Florida)
Licensed Marriage and Family Therapist, MT2353 (Florida)
Approved Supervisor LMHC (Florida)
Education and Training
Master of Arts in Counseling, Reformed Theological Seminary (Orlando), 1999
Master of Divinity, Reformed Theological Seminary (Orlando), 1999
Bachelor of Science in Advertising, University of Florida, 1993
Professional Memberships
New Life Ministries Counselor Network
Contact by Phone
Local: 503-928-4777, Ext. 902
Toll-Free: 888-861-5043, Ext. 902
Contact by Email