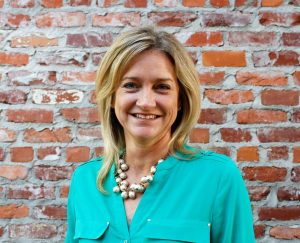 I have always felt drawn to the helping professions. And after experiencing the benefits of counseling in my own life, I was compelled to become a counselor in hopes of helping others create a tailor-made path to human flourishing. Whether you feel like you need just a little bit of a fresh perspective, or you are dealing with what feels like significant emotional suffering or debilitating circumstances from which you can find no relief, I desire to come alongside you and bear witness to the story that you are living. I believe God has a redemptive plan for our suffering and that together, my clients and I are able to discern a path toward renewed and restorative hope and healing.
Philosophy and Approach
I believe that none of us grows in isolation but instead that we are made for connection with others in growing and trusting relationships. I desire to build such a relationship with my clients as we collaborate together to "read" the story of each unique individual's life or particular circumstances and discover the mystery of glory that is woven within. In conjunction with a relationally-based counseling model, I utilize various evidence based therapies in the process of customizing a counseling plan to fit each client's individual needs.
Areas of Specialization
I specialize in, but am not limited to, marriage and family counseling, trauma healing, depression and anxiety, addictions, life-changing stress and women's issues.
State Licensure
Registered Mental Health Counselor Intern, IMH16351
Education and Training
I earned a Master's degree in Counseling from Reformed Theological Seminary and a Bachelor's degree in English with a minor in Psychology from Stetson.
Professional Memberships
American Counseling Association
American Association of Christian Counselors
Contact by Phone
Local: 407-539-0047, Ext. 918
Toll-Free: 888-861-5043, Ext. 918
Contact by Email