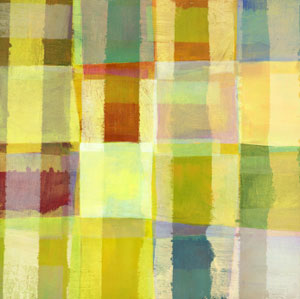 At Grace Clinic Christian Counseling we value your privacy. We want the users of our website and electronic newsletter to be aware of how we handle the personal information entrusted to us. The following policies are designed to protect your rights to privacy and to make your involvement with Grace Clinic satisfying.
Disclosing Personal Information
Grace Clinic takes every precaution to ensure the privacy and security of your personal information. However, no communication over the internet is completely safe from detection. Grace Clinic only claims responsibility for what is done within the enterprise of Grace Clinic. As such, Grace Clinic guarantees it will never sell or rent your information to third parties. Grace Clinic will disclose the information we receive from you only as explained below.
Your Email Address
When you contact Grace Clinic electronically (e.g. email), we will keep your email address on file so that we can occasionally send you emails alerting you of Grace Clinic's updated services. It is our hope to continue to be a resource for you. If you would prefer not to receive email from Grace Clinic, please let us know by contacting Ronna McFadden at 1-888-861-5043, Ext. 909.
Website Privacy
Grace Clinic tracks the "hits" our various web pages receive so that we can better design our website and newsletter to suit the needs of our clients and customers. This information is only for use within Grace Clinic and will not be disclosed to any third-party.
Third-Party Service Providers
Grace Clinic cooperates with other companies that help us serve you. Services such as mailing, delivery, and processing credit card payments necessarily involve disclosing personal information that will allow for the completion of a service that you have requested.
Additional Terms of Use
In order to ensure the integrity of our work at Grace Clinic Christian Counseling, we offer our services with the following stipulations and according to the following terms. Simply by visiting this website you are agreeing to the following terms of use.
Copyrights
All of the contents of Grace Clinic's website, including text, logos, and audio and video clips, are the property of Grace Clinic Holdings, LLC, and are protected by the copyright laws of the United States of America.
Trademarks
Grace Clinic Holdings, LLC, has trademarked the following items: Grace Clinic; Grace Clinic Christian Counseling; GraceClinic.org; ChristianCounselingBooks.com; The Way of the Heart; The Holy Ground of  Depression; Intimacy in Marriage; Women in Process; Godly Masculinity; and Offering Hope and Healing Through  Redemptive Relationship.
Warranty
Grace Clinic does its best to ensure the reliability and the accuracy of the content and descriptions found on this website. However, we can not guarantee that the content of this site is entirely error-free, fully functional, or complete. Neither can we guarantee that this site, or the server that makes it available, are free of viruses. If you have any concerns regarding the quality of our website, please contact Ronna McFadden at 1-888-861-5043, Ext. 909.
Postings
All postings and conversations on the Grace Clinic website belong to Grace Clinic Holdings, LLC. By posting information on Grace Clinic's website, you are agreeing that its use is entirely at the discretion of Grace Clinic. Any posted communication that Grace Clinic considers objectionable (i.e. vulgar, indecent, or disrespectful) will be removed from the website.
If you have any questions regarding these policies, please contact Ronna McFadden at 1-888-861-5043, Ext. 909.