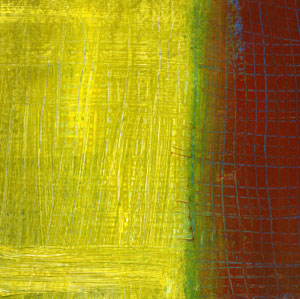 Here is a list of the questions we most commonly receive at Grace Clinic. Simply click on the question to view the answer. If you would like to discuss any of these questions further, please give us a call at 1-888-861-5043.
1. Where are you located?
We have offices in Orlando and Ocala, Florida, and in Portland, Oregon. Please click here to access directions to each of our offices.
2. Who should come to counseling?
Counseling is both for the person who is feeling immense pain and for the person who is enjoying life and wants a place to explore further growth. Because counseling is about soul care and a place to be heard, every person can benefit from therapy.
3. How long does counseling last?
At Grace Clinic, we treat each person individually and work with our clients to develop a treatment plan and a course of therapy uniquely designed to fit their needs. With that in mind, counseling can last just a few weeks or go on for many months, depending on what you need to work through and your own pace and individual process.
4. What is the cost?
Fees range from $85 to $225 per session depending on each therapist's credentials, experience, location, and availability. Please click here to learn more about our professional service fees.
5. Do you have a sliding scale or offer financial assistance?
We do not have a sliding scale. However, we do offer financial assistance based on the client's need. To request financial assistance, please speak with your counselor during your first appointment.
6. What type of payment do you accept?
We accept cash, check, VISA, and MasterCard. Payment is due at the time of service.
 7. Do you take insurance?
While we do not file insurance, we are happy to give our clients receipts with the required codes and information needed to file with their insurance companies for any reimbursement they are able to receive.
8. Do you offer evening and weekend appointments?
That depends on your counselor, as our therapists set their own schedules. If you would like an evening or weekend appointment, please discuss this with our assessment counselor.
9. What credentials and training do your counselors have?
At Grace Clinic, we offer a broad range of counseling training and experience, from registered interns to licensed therapists with years of experience. Please click here to review each counselor's credentials and experience.
10. How do I choose which counselor to see?
It is important to us that you are matched with the counselor who will best fit your needs. All of our therapists are able to care for people in a broad range of issues. Many of our counselors have specializations. We suggest you read our counselor biographies to help you decide who you would like to see. If you prefer, you can call 1-888-861-5043 and we will be happy to help you find the counselor who is right for you.
11. What is kept confidential?
At Grace Clinic, we hold your confidence in the highest regard and are committed to keeping this a safe place for you to speak freely whatever is on your heart and mind. Our office is HIPAA compliant to ensure that your identity and information (when you come, what you say, and the records of your visit) are all kept confidential. At the same time, there are important legal and ethical limitations on counselor-client confidentiality that you should discuss with your therapist prior to beginning counseling.
12. Are you affiliated with any church or denomination?
We are not affiliated with any particular church or denomination. It is our desire to support and work alongside many pastors and churches in our area to encourage and strengthen the Body of Christ. Our counselors and their families worship at different churches throughout our communities.
13. What does counseling look like?
Counseling is an opportunity to care for your soul and enable you to more freely receive and offer love in your  relationships, the enjoyable ones and the difficult ones. Our counselors are here for you to help you better understand your heart and your world so you can identify where you are stuck relationally, vocationally, spiritually, emotionally, and forge a way to move forward. We believe that it is in relationship that we are hurt, and it is in healthy relationships that we are healed. We want Grace Clinic to be a place where you can experience a healthy relationship with your counselor that affords you the healing you need to experience healthy and satisfying relationships with others. Please click here to view the types of counseling we offer.
14. What does Christian counseling look like?
At Grace Clinic, each one of our therapists has a personal relationship with Jesus Christ and seeks to live a life that reflects God's love and grace. We respect each person who sits in our office, and recognize that everyone comes to us with their own perspectives on God and faith. We desire to meet our clients where they are spiritually, so Christian counseling will look specific to each person's needs. Please feel free to view our Statement of Faith to get a better idea of what we believe.
15. Who should come to counseling with me?
Counseling is for your benefit to help you strengthen and grow in your relationships. Our counselors would be happy to help you think through who might be helpful to invite into your sessions.
16. Why do you charge a fee for counseling?
Sometimes we get to a place in life where our communities simply cannot offer the emotional, mental, or relational help we need to move beyond where we are. A highly trained therapist has the skill, the knowledge, the heart, and the time to focus solely on you and to help you work through your situation or struggle. In order for our counselors to provide you with this level of care and attention, we charge fees for our services.