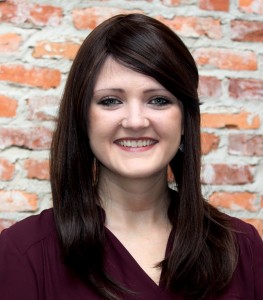 Life can sometimes yield overwhelming woundings and brokenness, which can seem too difficult to bear on your own. Please know you do not have to remain in this journey alone. You do not have to carry those feelings of shame, guilt and hopelessness. My name is Stephanie Furno, and I consider myself a "wounded healer" as I too have walked the road of heart wrenching trials, feeling powerless and hopeless; however, I now live with the hope of a Savior as my anchor and crutch. I have healed from a broken past and continue on this journey sharing this same hope with others who are suffering from similar hurts. Whatever your experiences right now, please know that you are not alone. I've helped many individuals and families work through their struggles and return to a place of peace and balance. There is HOPE, and it would be my privilege to walk along side you during your own journey of healing.
Philosophy and Approach
I work with children, adolescents, adults and families. I have a strong background in working with children and families experiencing stress of all kinds, including but not limited to loss, illness, or trauma. I also work with many parents who are just hoping to do better, improve their parenting skills and adopt/maintain a positive parenting strategy. I will explore with you your goals and strengths, as well as the barriers that get in the way of your success in social, occupational, and other areas of functioning. I believe that growth and healing comes from a collaborative and supportive therapeutic relationship. I believe in all person's capacity to change and grow.
I have training in crisis and trauma counseling, Cognitive Behavioral Therapy, as well as Rational Emotive Behavioral Therapy. I specialize in working with children and adolescents as well as individuals. My passion is working with those recovering from trauma. My philosophy is person-centered and solution-focused.
Areas of Specialization
Children and Adolescents
Crisis and Trauma
Sexual Abuse
Self Injury
Eating Disorders
Self Esteem
Anxiety Depression
State Licensure
Licensed Mental Health Counselor, MH14474
Education and Training
I hold a Master's in Professional Counseling and Psychology with a minor in Christian Counseling from Liberty University and am a Licensed Mental Health Counselor in the state of Florida. I am currently a first year doctoral candidate (Ph.D.) at Capella University with a primary focus on Advanced Human Behavioral Sciences.
Professional Memberships
American Association of Christian Counselors (AACC)
National Eating Disorders Association (NEDA)
Alliance for Eating Disorder Awareness
FEMA Crisis and Disaster Response
Contact by Phone
Local: 407-539-0047, Ext. 906
Toll-Free: 888-861-5043, Ext. 906
Contact by Email